Well I finally finished when I was between semesters!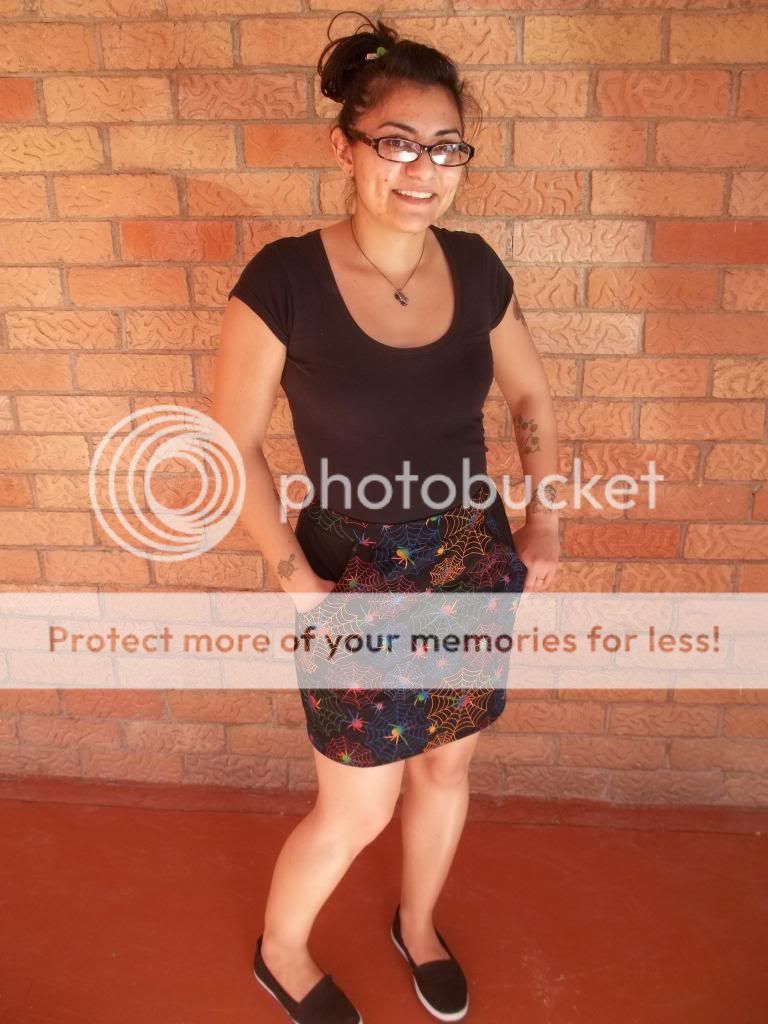 It is Simplicity 2343 in View C. It is the first skirt that I am comfortable wearing at my true waist.
It was very simple to make. The only thing I did different was the zipper insertion. (I am not so good at the technique that the directions said to use.)
I love the pockets! I am glad I chose to make them black instead of the same spiderweb design as the rest of the skirt.
I think the pattern could be used with my flannel hot rod fabric... we'll see
I have bought tons of fabric while submitting myself to retail therapy during this summer semester
but plan on knocking out plenty of outfits in he weeks off before the Fall semester starts.
Once last semester let out, I became obsessed with the need to sew to relax. I just sat with some good tunes, fabric, and my machine and sewed all night until I couldn't sew a straight line anymore.
I have a feeling the next break may be the same hahaha
Stick with me to find out!